DIY gifts for Mother's Day!
While we shared about DIY gift kits earlier last month, this time we'll be sharing about DIY gifts that you can make for Mother's Day! These ideas are simple and fuss-free for everyone to make. We're sure mum will appreciate something that's handmade with love ❣️
#1: Embroidered piece
Want to give mum flowers that'll last a lifetime? Embroidering some flowers will do the trick ;) You don't need to be an expert to embroider with the easily-available embroidery kits you can get now! Check out our Mei - Japanese Flower Embroidery Kit on our website. 
#2: Chocolate bark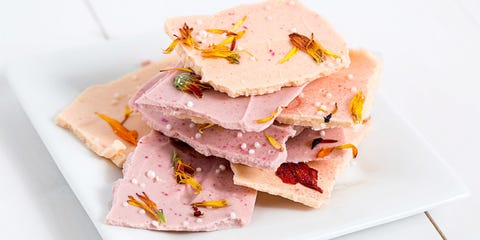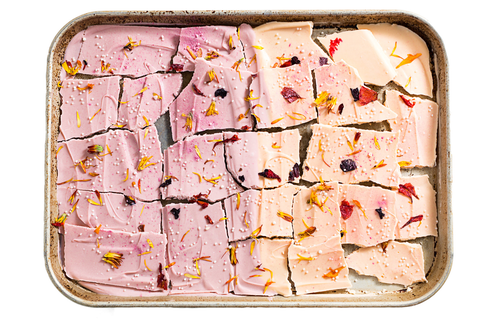 A really easy (and pretty) snack to make to gift to mum! It's really simply melting down chocolate, adding extra *sparkles*, refrigerating and breaking them! 
Unleash your creativity for mum with this one, you can add dried fruits, edible flowers, edible pearls and food colouring! We'd recommend using white chocolate as the base so your colours are more visible. 
Get the full recipe here.
#3: Diffuser set-up
While technically not an entirely DIY gift, you can *DIY* it by setting up the diffuser at home for mum along with some other mini decor pieces to go along like a metal tray, small display figures and even flowers! 
Check out our Royal Bloom Clay Diffuser here!
#4: Handmade card 
Last but certainly not least, you could always make a simple handmade card for mum! Coupled with a heartfelt note we're sure it'll put a smile on her face this Mother's Day. Pro-tip — try looking on Pinterest for card inspiration and ideas! 
If you're looking for the perfect gift be sure to visit our website at anahanaflower.com and browse our gift category. 
If you have any questions or need any help, feel free to contact us via our website, email, Instagram (@anahanaflower) or via Whatsapp at +65 98569650. We're based in Singapore but can also deliver non-living items overseas. We also do same-day deliveries locally.

Love,
Ana Hana