Red Roses and its meaning

Roses have been associated with romance, love and passion for centuries. The colour red is often seen as a symbol of romantic love, passionate affection, and desire. Red roses are often used in Valentine's Day bouquets, Mother's Day bouquets, bridal bouquets, or other special occasions.
They're the perfect way to relive all the romantic moments you and your partner shared together. Let a special somebody know they're always on your mind.
Red Rose Meaning
The colour red is often seen as a symbol of romantic love, passionate affection, and desire. A red rose is the symbol of eternal love and passion. The meaning of red roses can stand for true love, courage, respect, or even congratulations.
If you want to make a grand gesture, go big with red rose bouquets. It symbolises deep love and is sure to make a lasting impression. If not, a single red rose adorned with a baby's breath is all it takes to ignite the flame of love.
Red roses are often used in Valentine's Day bouquets, Mother's Day bouquets, bridal bouquets, or other special occasions. They're the perfect way to relive all the romantic moments you and your partner shared together!
There are also many other colours of roses with different meanings. A pink rose symbolises gratitude and appreciation, while a white rose represents purity and innocence. Yellow roses are associated with friendship, and orange roses represent enthusiasm and passion.
Red and white roses together are a symbol of unity. This is a popular choice for weddings and anniversaries.
Number of Red Roses and their Meaning
Did you know? When giving someone a rose, even the exact number of roses has a special meaning.
1 Rose: A single rose indicates 'love at first sight'. It also means 'I still love you' or 'you're still beautiful to me'.
Single Rose: Love at First Sight

Image: Eternal Preserved Rose - Real Rose Preserved - Everlasting Rose by Ana Hana Flower
2 Roses: Two roses placed together means 'mutual love and understanding'.
Image: Rubi (Standard Size) by Ana Hana Flower
3 Roses" Three roses placed together symbolize either ' I love you' or 'thank you for being mine'.
Image: Gracey by Ana Hana Flower
The offering of three roses can be seen as a sign expressing strong love and adoration. Different cultures associate the presentation of this flower arrangement with deep-seated emotion, indicating passionate devotion for that special someone.
4 Roses: Four roses together represent 'completion' or 'wholeness'.
5 Roses: Five roses usually mean either 'I care for you a lot' or 'I'm thinking of you constantly'.
6 Roses: Six roses placed together is a romantic way to say 'I want to be with you'. It can also mean 'I miss you'.
7 Roses: Seven roses together often symbolize 'infatuation' or 'I have fallen for you head over heels'.
8 Roses: Eight roses placed together is a way of saying 'I'm thinking about you all the time'.
9 Roses: Nine roses together convey the message 'we will be together forever'.
10 Roses: Ten roses placed together represent either perfect love or 'you are perfect'.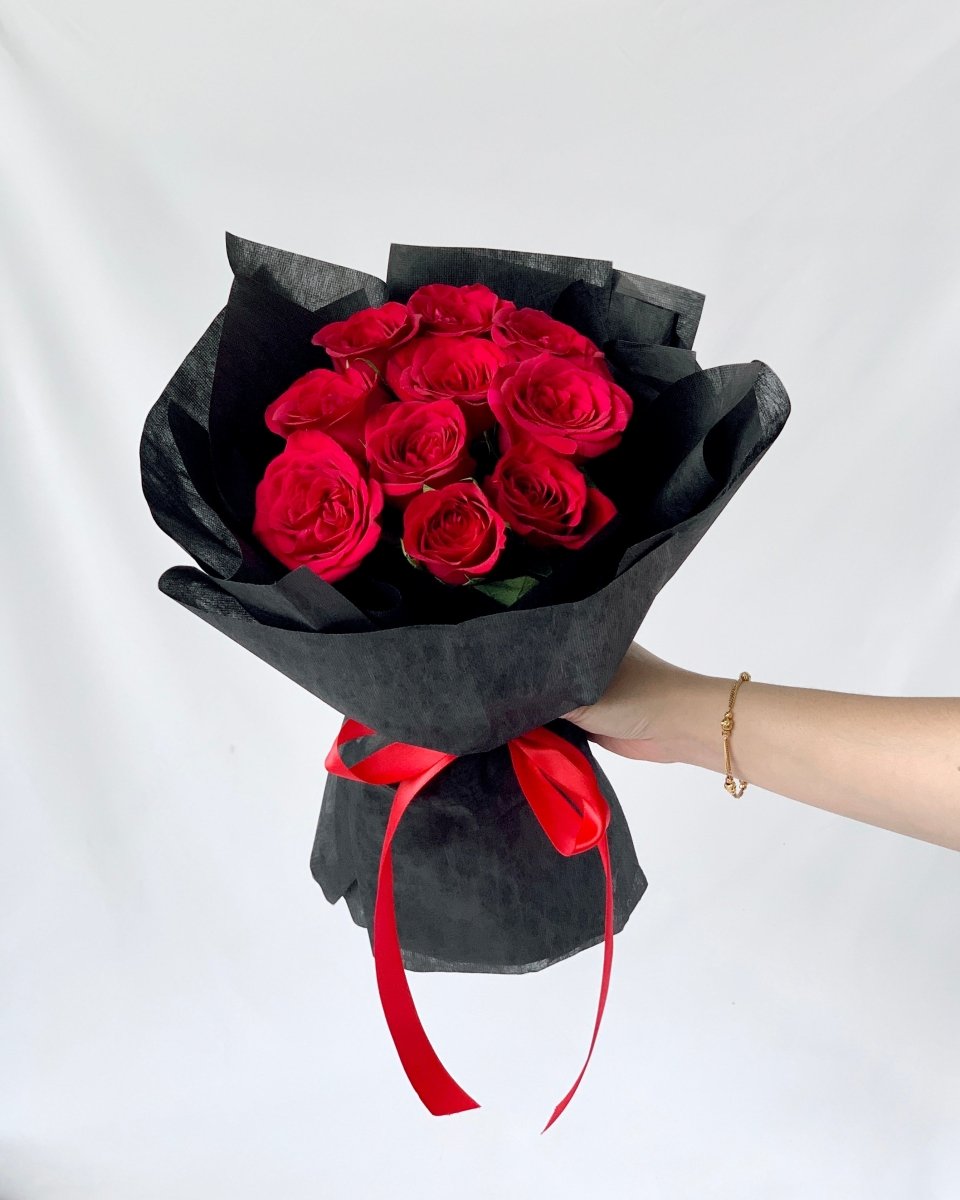 Image: 10 Rose Bouquet by Ana Hana Flower
Offering someone ten roses is a sign of utmost adoration and love. A perfect way to express your feelings on special occasions such as birthdays, anniversaries or simply showing appreciation for that person - it demonstrates how much you value them in saying 'you are perfect.''
A dozen roses are a classic choice for those who want to make a romantic gesture. A dozen roses symbolise true unconditional love and devotion. If you are looking for a grand gesture, this is the way to go.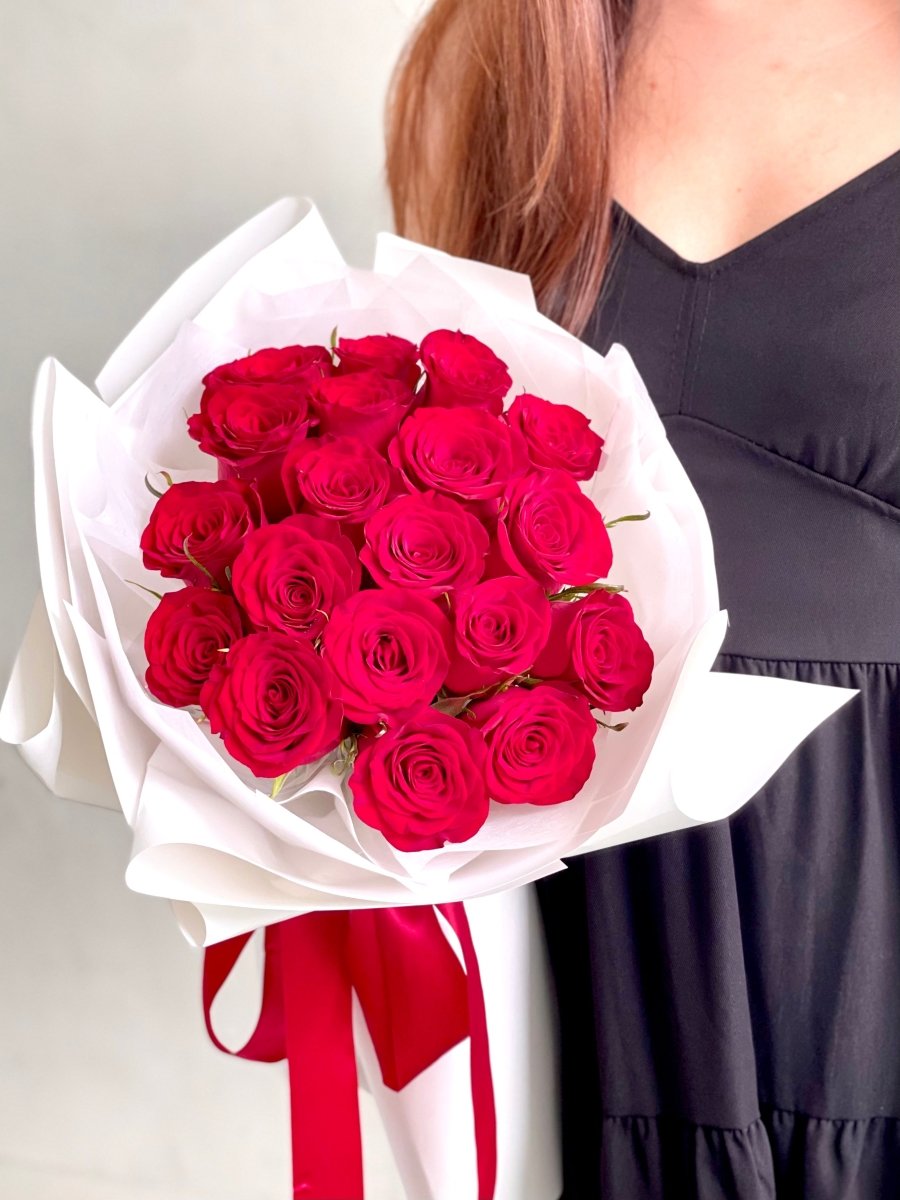 Image: 12 Rose Bouquet by Ana Hana Flower
A bouquet of 12 roses is said to be a symbol of undying love and loyalty. In many societies, these dozen blooms demonstrate someone's devotion – that they want their relationship to endure forever.
Giving twelve roses as a present demonstrates your commitment in the most beautiful way possible. This special gift speaks volumes about an everlasting sentiment with no need for words!
"I will love you forever and ever", it symbolises a promise of waiting for someone. Our 12 red roses bouquet is the perfect bouquet to proclaim the genuine love you wish to give the special someone in your life.
"I will love you forever and ever", symbolises a promise of waiting for someone. Our 19 red roses bouquet is the perfect bouquet to proclaim the eternal love you wish to give the special someone in your life.
99 roses — "I will love you till the day I die". This bouquet symbolises a promise of everlasting love to your soul mate. Our 99 roses bouquet is the perfect bouquet to proclaim your unchanging love to that special someone in your life and is especially suitable for proposals and anniversaries.
Fresh Red Roses vs Preserved Red Roses
Fresh red roses are a popular choice for bouquets and floral arrangements. They are known for their beauty and fragrance. However, fresh red roses have a relatively short lifespan. Once they are cut, they will only last for a few days. Preserved red roses are real roses that have been treated to prevent them from wilting. Preserved red roses can last for months or even years. They are a great choice for those who want the beauty of fresh roses without the hassle of having to replace them frequently.
If you're looking for red roses with a longer lifespan, opt for preserved red roses instead! Check out our Preserved Roses Bloom Boxes and our Eternal Rose collection!
The Meaning Behind Different Colors of Roses
When it comes to expressing your feelings, the number and color of roses in a bouquet have great importance. Red roses indicate passionate love, while white ones illustrate pureness and innocence. Yellow blossoms signify joyous friendship.
Understanding the power behind these colors is key for communicating effectively what's in our hearts when we present such romantic gifts as flower bouquets with different numbers of blooming buds or petals.
Red Roses: Romance and Passion
Red roses, often symbolizing romance, desire and strong love, are known for their emotional affect in history. An ever-popular way to show admiration or celebrate an important event is sending a bouquet of vibrant red petals which express passionate affection without saying any words.
White Roses: Purity and Innocence
White roses signify innocence, virtue and fresh beginnings. As a common feature of wedding flower arrangements or bridal bouquets, these flowers stand for commitment to each other and the start of something new in life.
The symbolism continues when expressing sympathy as they embody hope in times of difficulty by conveying an emotion peace and tranquility during transitional stages.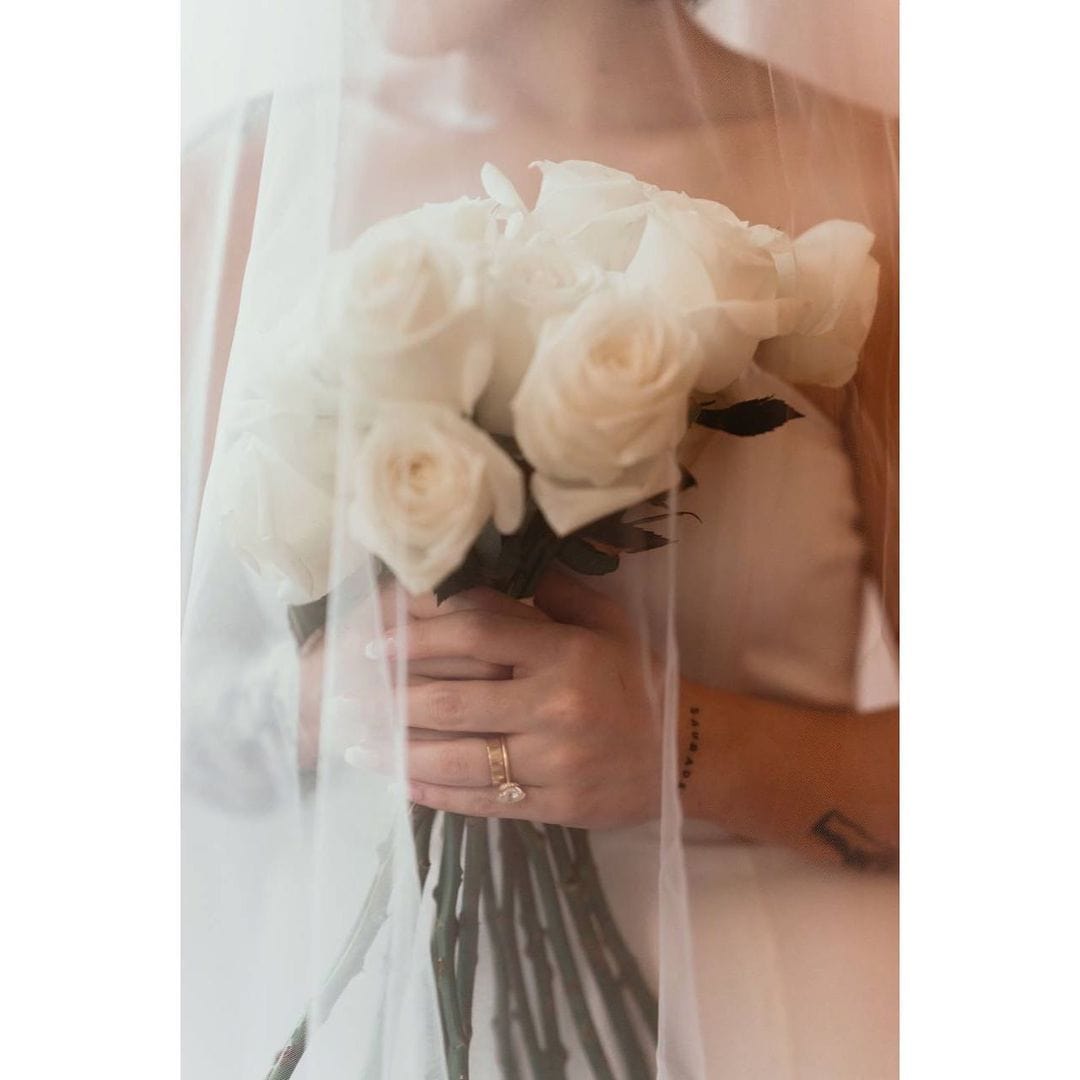 Yellow Roses: Friendship and Joy
Yellow roses represent friendship, delight, and cheer. Their vibrant color inspires feelings of joy and positivity – they are an ideal way to show someone you care on their birthday or simply make them smile.
Present yellow roses as a present in order to bring sunshine into your loved one's life with these joyful petals!
Special Occasions and the Perfect Number of Roses
Choosing the right amount of roses for a special event may be difficult. Whatever you are recognizing, like an anniversary or saying sorry. Having the correct number of blooms can allow you to express your feelings sincerely. We will go through why quantity is so important in different events and assist with choosing that perfect bunch later on this article.
Anniversaries: Celebrating Years of Love
It is a special time to commemorate the union of two people on an anniversary. Expressing your commitment with roses can be done in accordance to how many years you have been together- one for the first year and up to ten blooms if it's already a decade mark. Whatever milestone, flowers symbolize love, growth and devotion between couples. A bouquet serves as beautiful manifestation of this emotion shared over time!
Apologies: Making Amends with Roses
Roses have long been utilized to communicate repentance and the wish for fresh beginnings. Apologizing with a bouquet of 15 red or yellow roses is an old-fashioned way of expressing sorrow and hoping for forgiveness from the other person. This beautiful floral gift conveys heartfelt regrets along with your hope to make amends.
No matter how you've wronged someone, sending them such flowers can be one of the most meaningful gestures that implies contrition on your part as well as genuine desire to repair what has been damaged in order to restore things back into balance again.
Birthdays: Wishing Happiness and Good Fortune
For that special someone, offer a celebratory birthday bouquet of roses as your way to wish them joy and good luck. Although there's no exact number required for the flowers you give, adding an extra level of thoughtfulness by presenting 17 or 18 roses can make it even more personal. Select blooms in their favorite shade or hues carrying deep significance. These will convey all your best wishes better than words ever could. Let birthdays be times filled with cheer, and celebrate with meaningful arrangements of beautiful rose petals!
Unusual Rose Numbers and Their Unique Meanings
When it comes to crafting the perfect bouquet, knowing some of the special meaning behind uncommon rose numbers can be invaluable. Take five roses for example – they could make an excellent gift symbolizing appreciation and gratitude. On the other hand, twenty-four roses are often chosen when wanting to express complete devotion or admiration in a relationship.
In any case, these lesser known numerical variations give you more freedom and customization options when creating that truly memorable present with flowers!
Five Roses: A Token of Appreciation
For a special someone, sending five roses is the perfect way to show admiration and thankfulness. Representing deep respect for this individual, these flowers make an excellent present for any event such as anniversaries, birthdays or Valentine's Day - demonstrating one's affections in only five blooms.
Giving out these small but meaningful bouquets of affection serves as a sincere reminder that they are thought highly of and cherished deeply by you. Five roses communicate your feelings without using words. It's an unmistakable gesture with immeasurable worth!
Twenty-Four Roses: Complete Devotion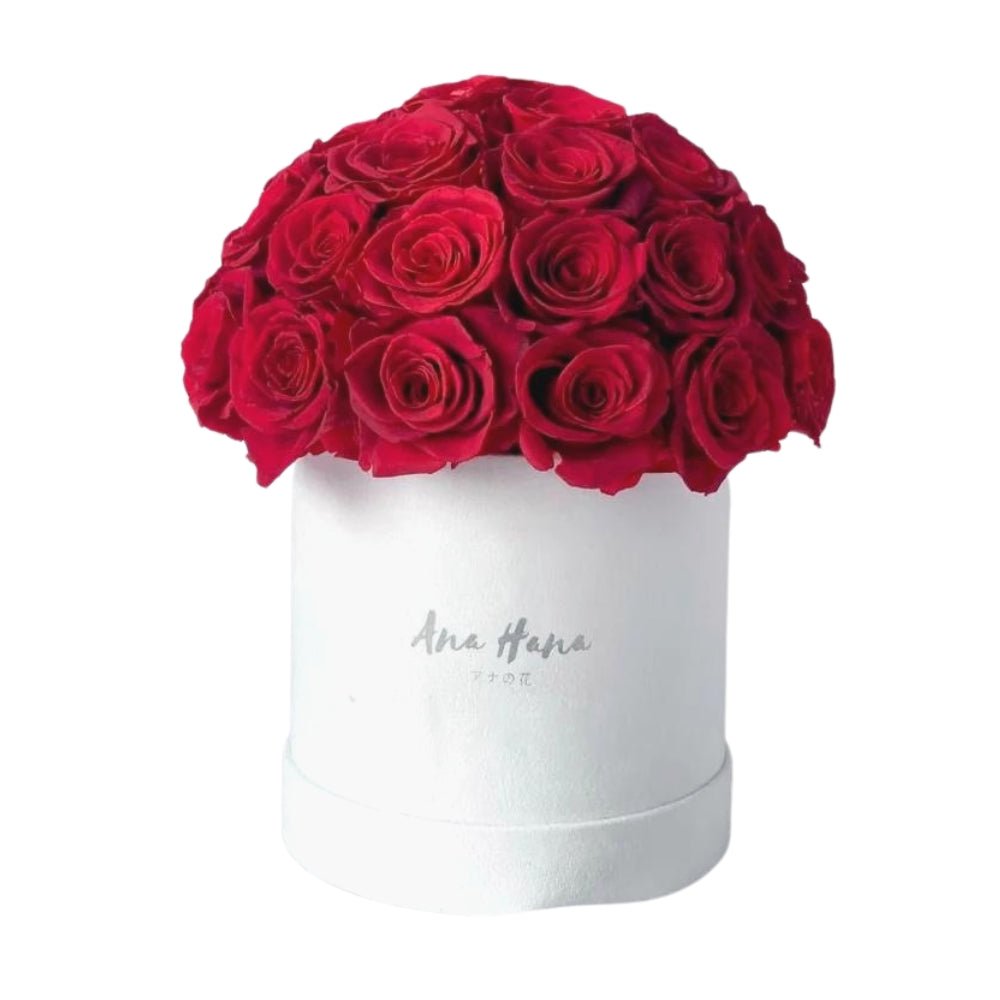 Image: Classic Bucket Full - Red Roses / White Box by Ana Hana Flower
Give your special someone a gift of 24 roses for unending devotion. In Chinese culture, the number 24 implies an intense passion and continual thoughts about that person day after day. Each blossom conveys to them that they are treasured around the clock with sincere love from you.
This bouquet will impart what words cannot: express wholeheartedly how much this individual means to you by providing twenty-four blooms as proof of never ending adoration.
Same Day Delivery Singapore
Need to exclaim your love with red roses today? We offer same day flower delivery in Singapore, so you can rest assured that your loved ones will receive their roses on time.
So what are you waiting for? Browse our collection of roses arrangements today! We have fresh flowers, beautifully preserved dried flowers, and the most beautiful blooms delivered to your loved ones today!
We offer FREE Same Day Delivery in Singapore. Shop our Same Day Collection here.
International Delivery
We currently ship to selected countries (USA, Australia, Malaysia, Thailand, Hong Kong).
These arrangements are not delivered with a specific delivery date, and will be arranged with an estimated delivery duration. This would be available at checkout. 
For more information, check our International Collection! 


When it comes to expressing your love, nothing says it better than a beautiful bouquet of red roses. Browse our collection of red roses today and have them delivered to your loved ones tomorrow!
We also have other red flowers available in our collection. Check it out here!
Love,
Ana Hana